Sponsor Are You Thirsty? in Your Community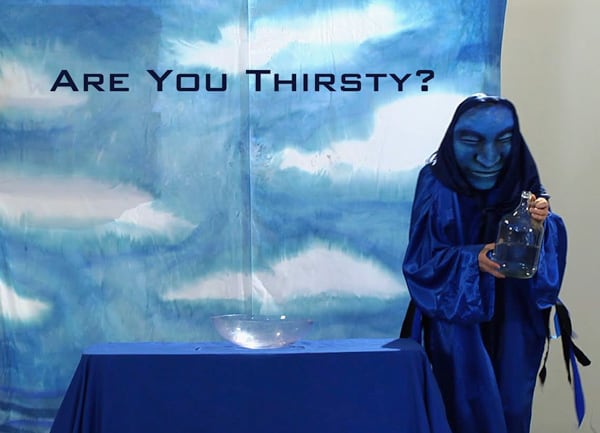 We ask:
Who is thirsty?
Where does the water come from, and where does it go?
Why do we Americans use so much water?
How does tap water compare to bottled water?
What is a "water commons" ?
What can I do to take care of the water?
We answer with a dynamic and entertaining show that explores a myriad of questions contained in a cup of Water– one of the most precious shared necessities of our planet.
"Are You Thirsty?" is a 2 person touring show (best for ages 9 and up and for audiences of 250 or less in intimate indoor or outdoor settings) that:
demonstrates how much of the earth's water is available for drinking
examines the visible and invisible quantities of water at work in our lives
helps us understand ourselves as part of the water cycle, and
encourages the joyful participation of each person in taking care of the water.
Quench your Thirst ! Bring an empty cup to the performance, and leave with a drink of fresh clean water.
Bookings
For Bookings, please contact In the Heart of the Beast Puppet and Mask Theatre: 612-721-2535