MayDay: Collaborative Civic Celebration Art
Every year, beginning in February with community meetings, and culminating on the first Sunday in May, we wrestle with big issues and big ideas through community dialogue, art-making and play. Each year Mayday needs and invites many people to work together, crafting relationships that weave our community together in surreptitious ways.
Mayday has grown into an essential community ritual for holding pain and releasing possibility and pure joy. It sometimes demands deep Introspection and Silence, sometimes Big Ruckus. It is both difficult and really super fun!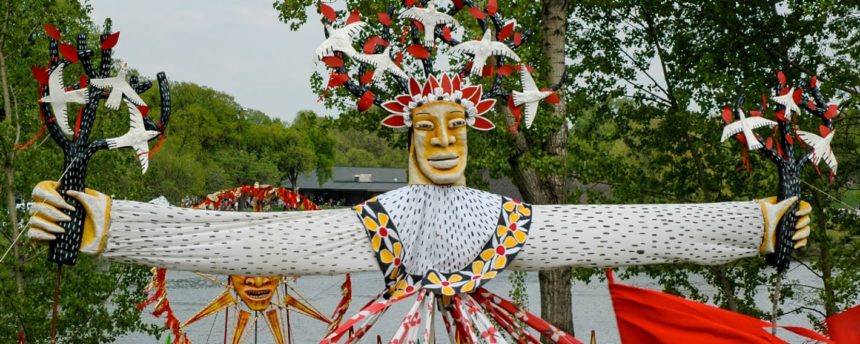 Mayday is an Annual Festival generated and produced by In the Heart of the Beast Puppet and Mask Theatre since 1974. It has been my rare privilege to midwife these many years of Mayday with such incredible teams of artists and community participants!
more...